Creative Expressions with A Touch of Knits,, are hand made knits. No machinery is used. Only the best in hand made knitting is produced.
Creative Expressions with A Touch ofKnits, uses varies of basic knitting techniques, that's what makes it fun!. I can allow my imagination just go on a creative journey with knitting. That's what makes it fun! and I enjoy them so much.
So, if you are ever looking for the perfect baby shower gift? then this businessis your stop for the best prices and quality of yarn , knitted with love.
As you can see, the creativity for knitting is endless. If you would like to order any of the products below, please head over to my contact page for all the details.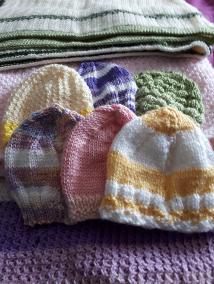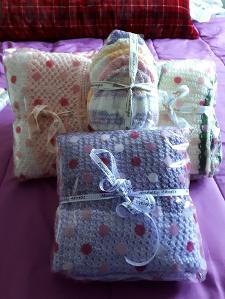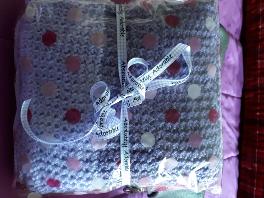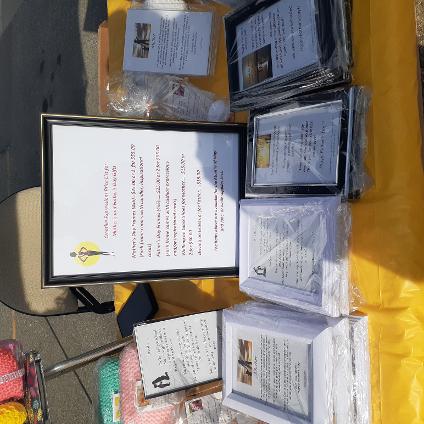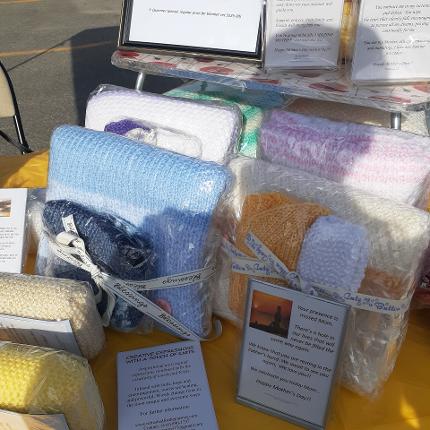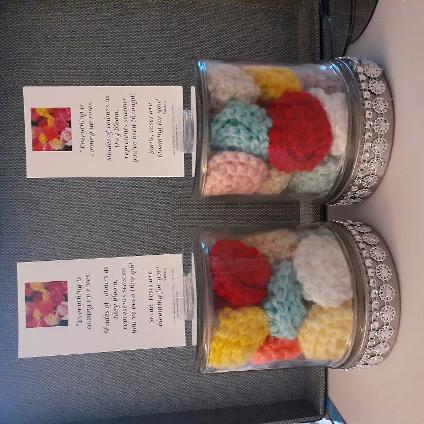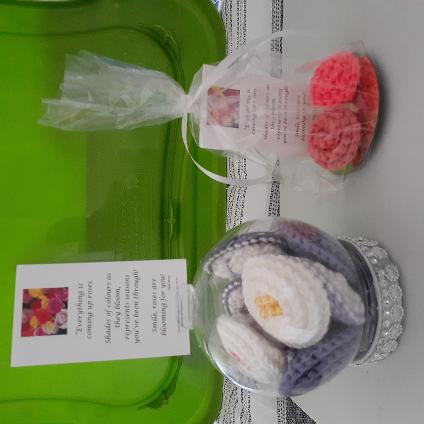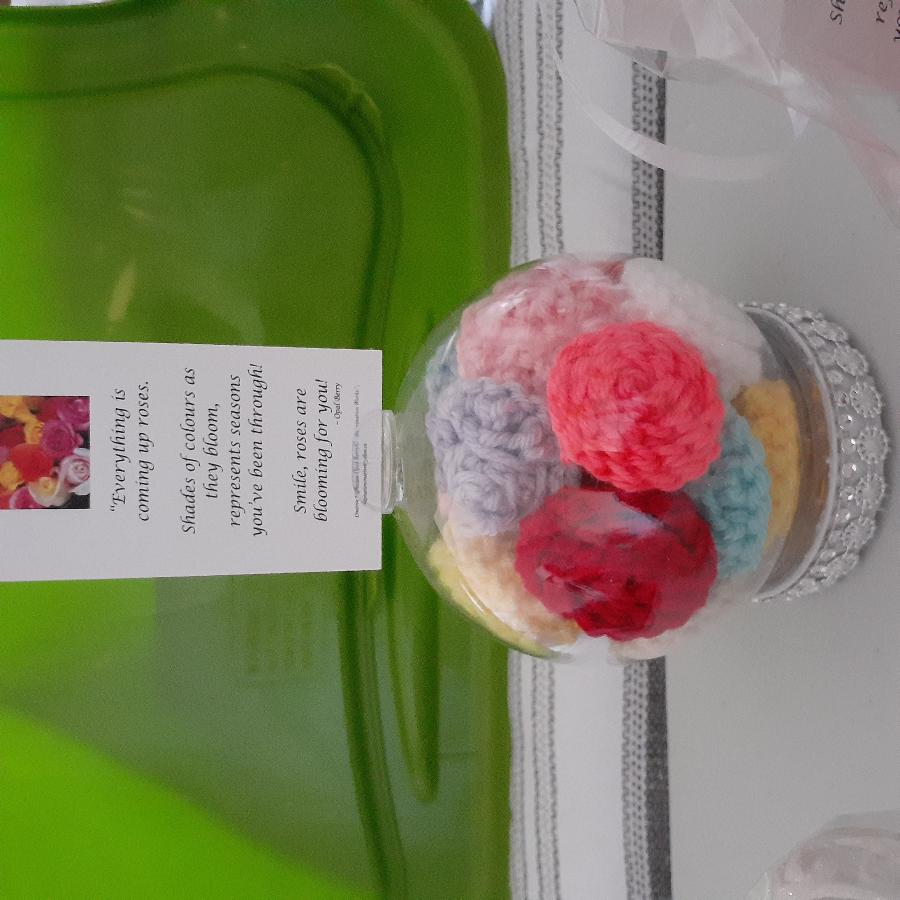 Gifts are unique and original. All pictures posted were inspired by the creativity that works well with knits. These are gifts, that are featured at my table during the Farmer's Market in Markham.
The Farmer's Market runs every Saturday, rain or shine, so of course getting my wonderful creations to be seen by the community, is an awesome experience.
If you're looking for the special gifts, then please do come by the Main Street Farmer's Market. Located in the heart of Markham, at 132 Robison Street.
It runs every Saturday from 9 am to 1 pm, rain or shine. I will be there on specific dates. Check out my social media handles, located in the contact header to keep up to date.
Hope to see you there!!!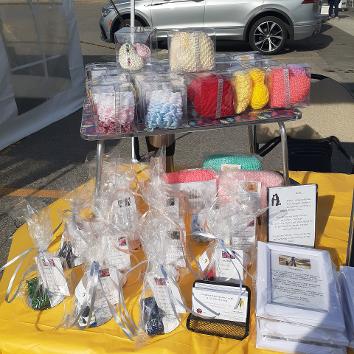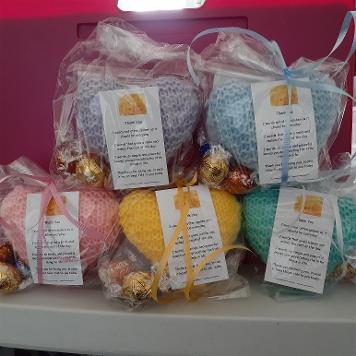 Just in case you were wondering........
All products are hand custom made. If you desire a product that is unique to you, then it can be done.
Creativity is endless, however if you would like a baby welcome package, or any special requests for events please include this when you request for information.
Prices vary from $45.00 to $500.oo depending on what you will be ordering. This includes baby hats, and blankets, whether single, or in a package.
As well as individual products, like flower blooms, scarves, hats, baby booties etc, they can be purchased single or in a package, whatever you decide these gifts will be awesome for your family and friends.
Please allow at least 4-6 weeks for blankets and /or blanket sets, to ensure quality production. All products are wrapped and packaged for care and safe delivery.
Additional costs may be required if products are to be mailed. Delivery can also be arranged as well.
10% non refundable deposit applies upon ordering. Labour is included in cost of purchases and to help cover expenses in purchase of yarn etc.
Thank you for visiting my website, and I do hope to hear from you soon.
Knitting always,
Opal Berry.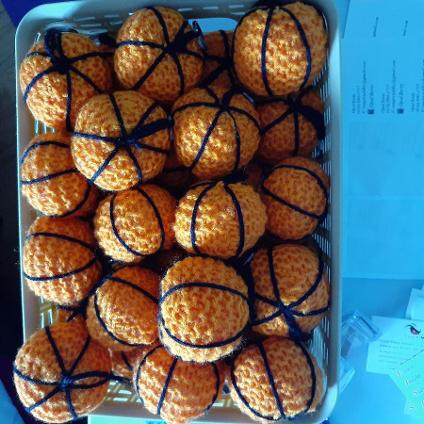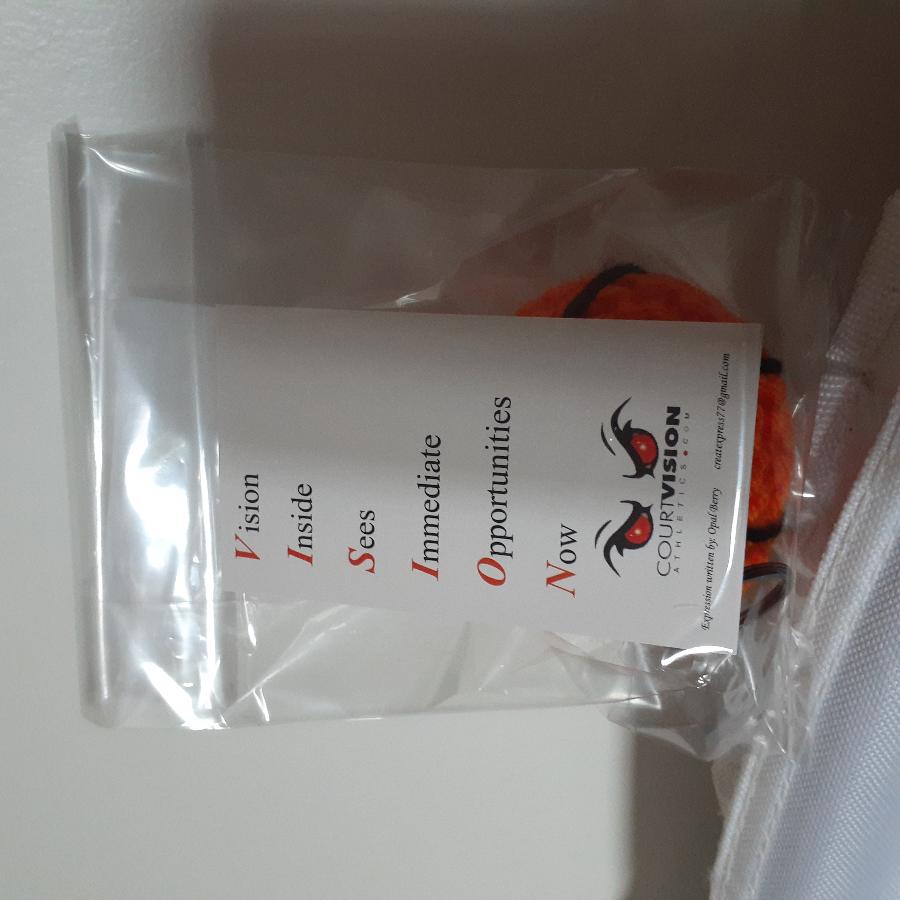 Pictured below are purple hats, created by the children's hospital in London Ont. It's an organization that I support every year. Shaken Baby Syndrome is still happening, and despite the many complexities of this, there is a continued support for new families.
Purple Hats Awareness, is to get all knitters, crochets around the world to make purple hats to distribute to newborns in countries to raise the concern, as well as give newborns the warmth of love and knit in hats. Next year, I will add to this wonderful cause booties as well... I am soooo excited!!!!!!
This event happens every year in the fall, it is a wonderful cause that I am proud to contribute.
The year 2020 brought out an ugly truth hidden for many years, which generated a swell of love for the children and the loss of lives in the Residential Schools. Out of this outpouring of awareness the Tiny Orange Sweater was created, and has literally shown how a ugly truth can bring healing to those still suffering from the trauma of that time.
I contributed tiny orange sweaters to this project, and they are not displayed as it was and still for charitable purposes, however you can check them out on my Facebook Page, under Creative Expressions with A Touch of Knits.